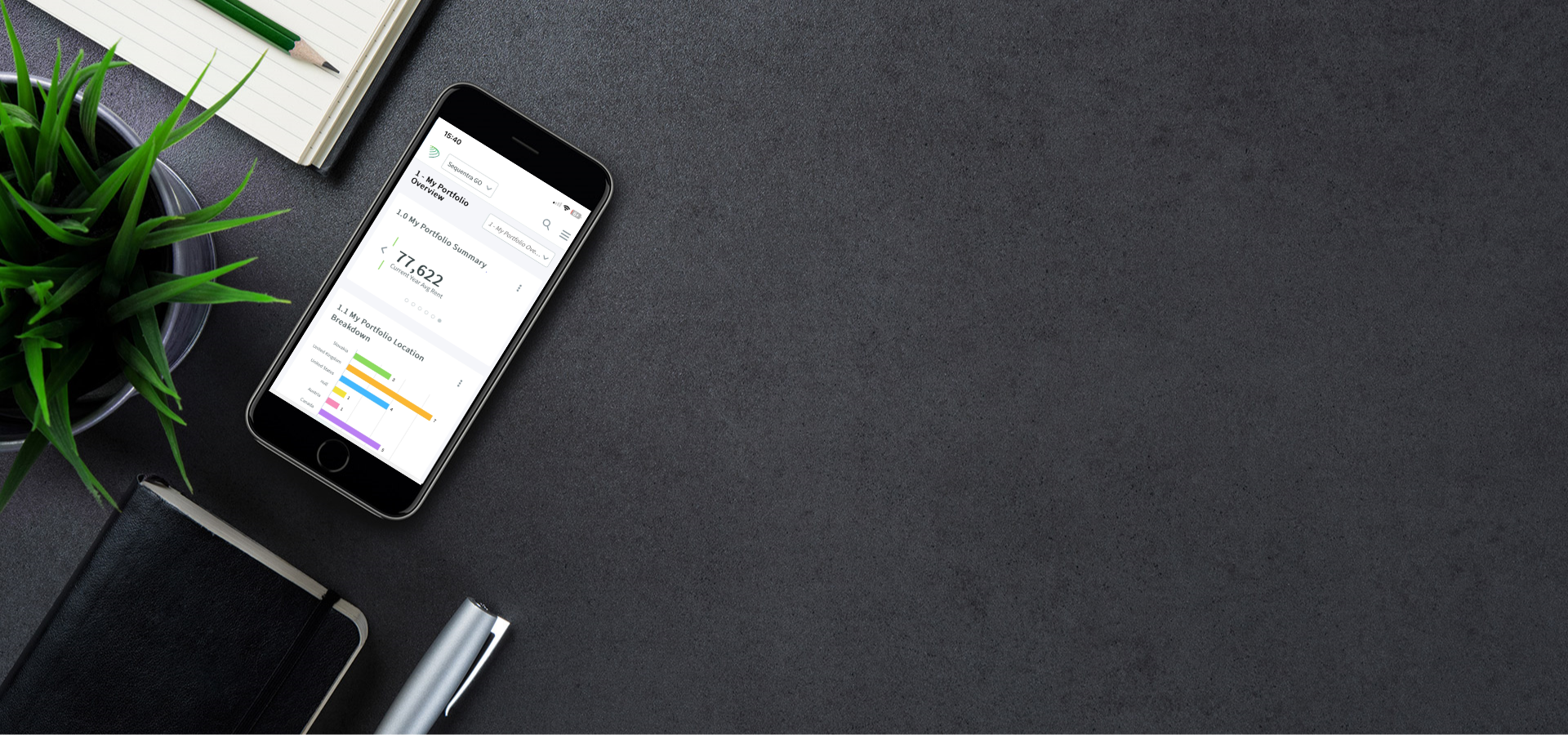 The ultimate lease administration tool
Get the world's leading Lease Administration software with everything you need in one place for a beautifully seamless property management experience.
Read our response to COVID-19 here
Lease Administration
made simple
Available globally, Sequentra® is a feature rich Software as a Service (SaaS) Real Estate lease management application. Designed as an advanced lease administration system that supports clients to manage their property portfolio, reduce operational running costs and identify portfolio opportunities, enabling the business to increase profits and mitigate risk. Sequentra® provides real estate teams the best lease data management system with actionable decision-making facts to deliver savings and build a competitive advantage.
Key features
Ease of access
Available 24×7 via the web on all devices.
Sequentra has been enhanced with multiple industry-leading security measures to ensure the safety and security of your data
Diverse
Multi-language & currency enabled – deployed for use in over 165 countries
Agile
Personalized dashboards, reports and notifications keep you up to date on the portfolio
Flexible (Integration & Configuration)
Sequentra can be configured to support integration with all finance ERPs and other CRE technology products.
Everything you need
Not only can users store and have their data managed effectively, they can view portfolio data from multiple perspectives while navigation enables access to data in an express format. With a purpose-built data migration engine and proven integration to external sources we can support you through a seamless transition with the knowledge you will be supported by Real Estate and Digital experts.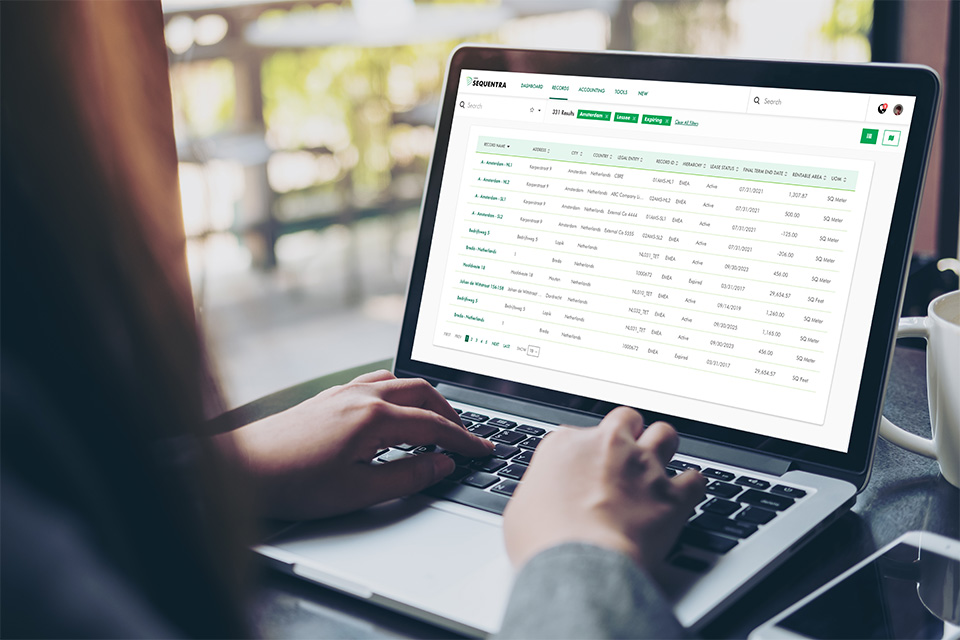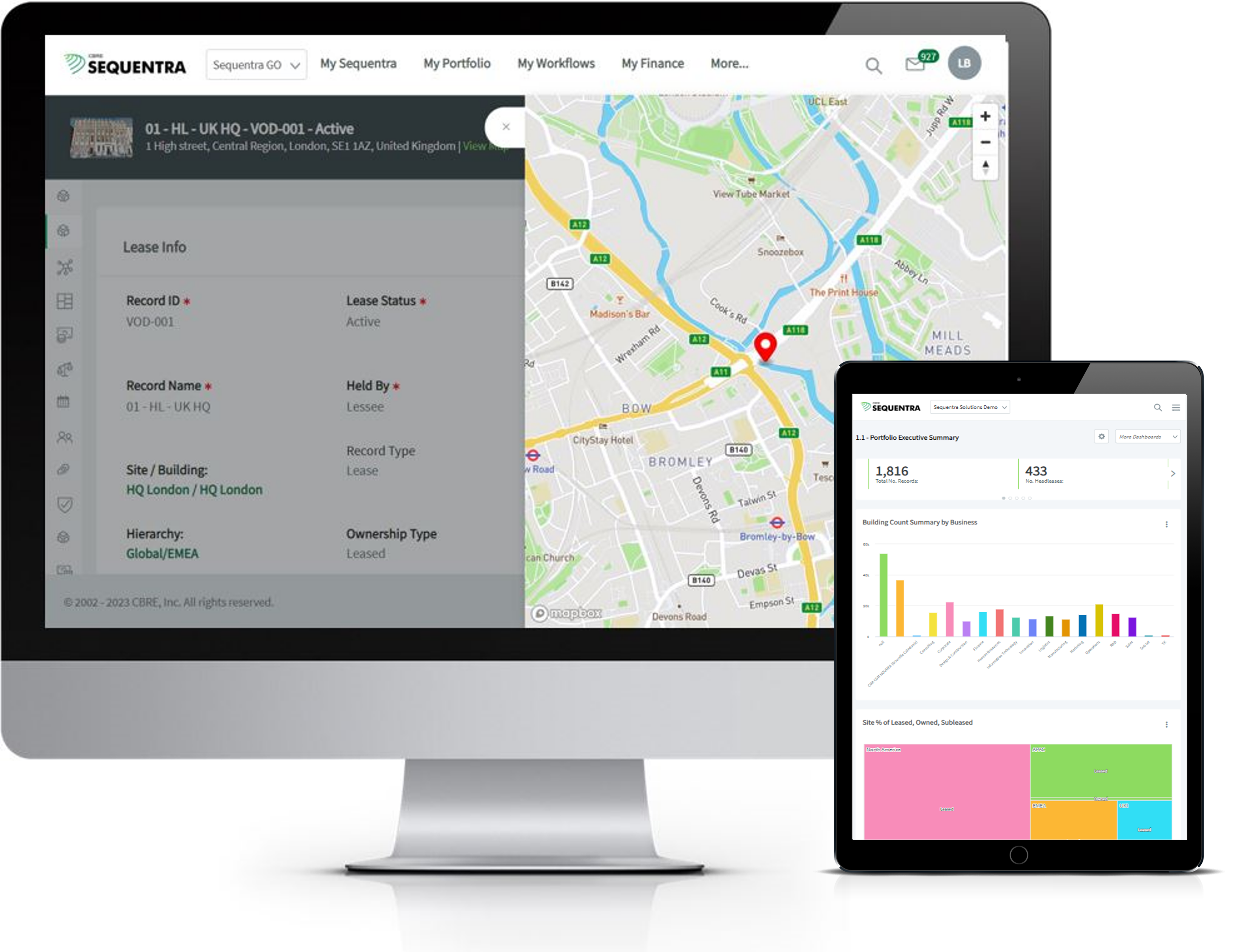 Working as a team
Sequentra unites global real estate teams through its easy single sign on (SSO) access, multi-currency and multi-language capability (English, Spanish, German, French, Chinese and Japanese), ensuring all teams can utilize the software and service, creating a complete view of a company's global portfolio for its stakeholders.
Superior client outcomes
Designed to create superior client outcomes such as accurate portfolio analysis and multiple cost saving opportunities, Sequentra is the leading globally capable Property Management & Lease Administration tool available on the market from both a software and real estate perspective.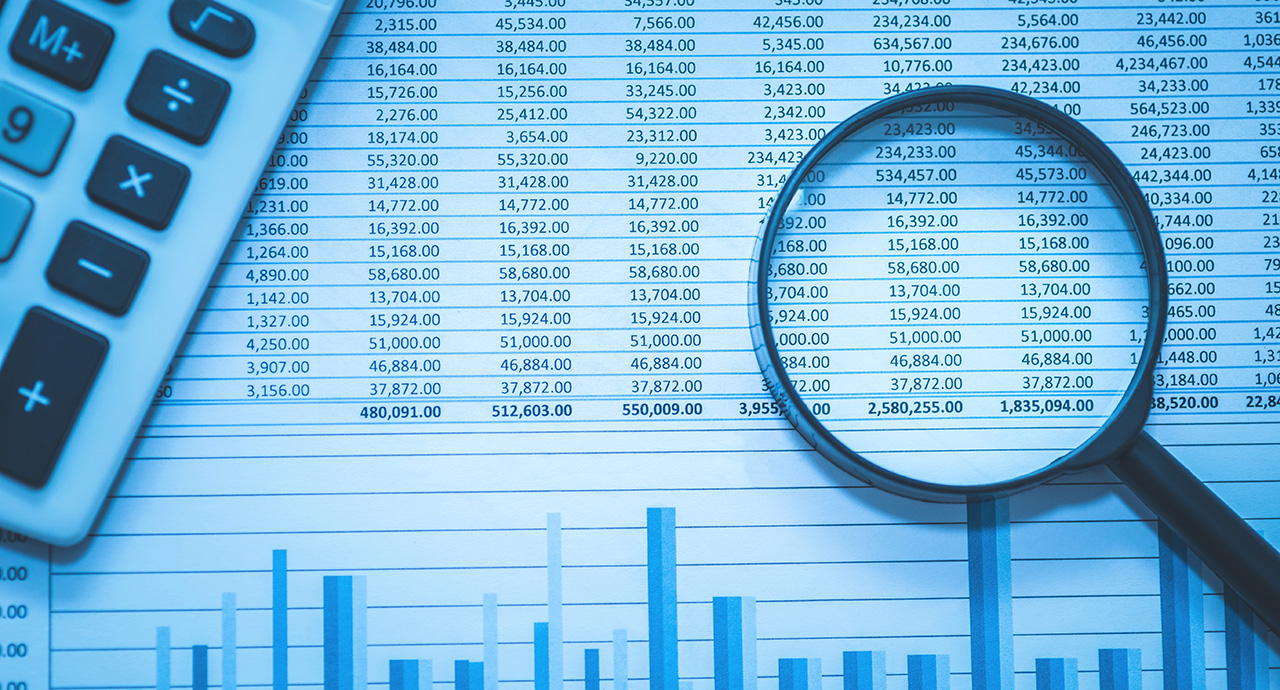 COMBINED, THE ABOVE ENABLES INSIGHT INTO YOUR PORTFOLIO THAT HELPS YOU REDUCE COST, DRIVE PROFIT AND MITIGATE RISK WHILE STAYING COMPLIANT WHEREVER YOUR PORTFOLIO IS IN THE WORLD