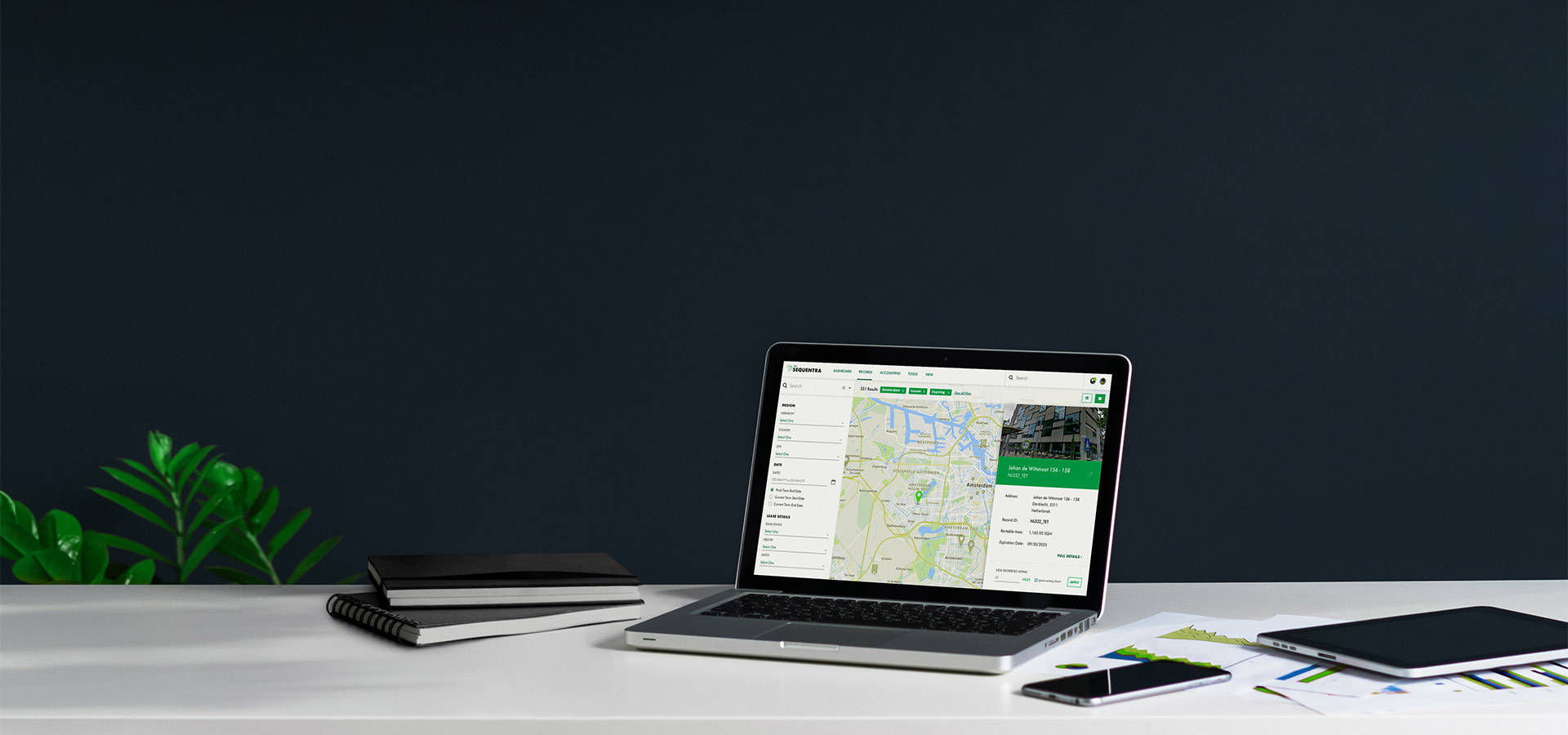 The best tool
for the job
WHY IS SEQUENTRA PERFECT FOR YOU?
LEASE ADMINISTRATION SERVICES
CBRE is an industry leader in Lease Administration services, completing some of the largest real estate lease abstraction, lease management and property management projects in the industry. When placed alongside competitors, CBRE's offering is unique. With end-to-end solutions for every aspect of lease administration, CBRE brings a new tool to the table in the form of its best-in-class proprietary software system, Sequentra.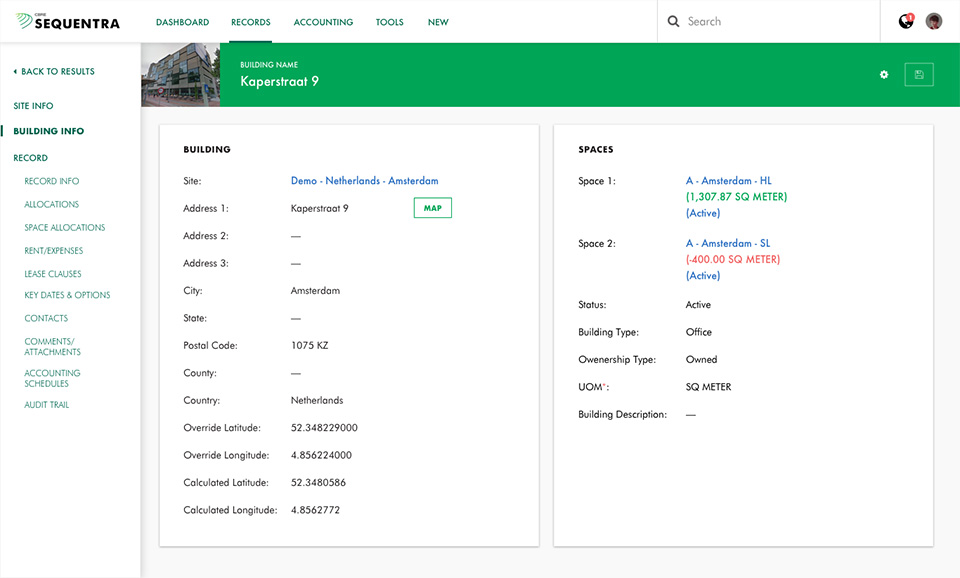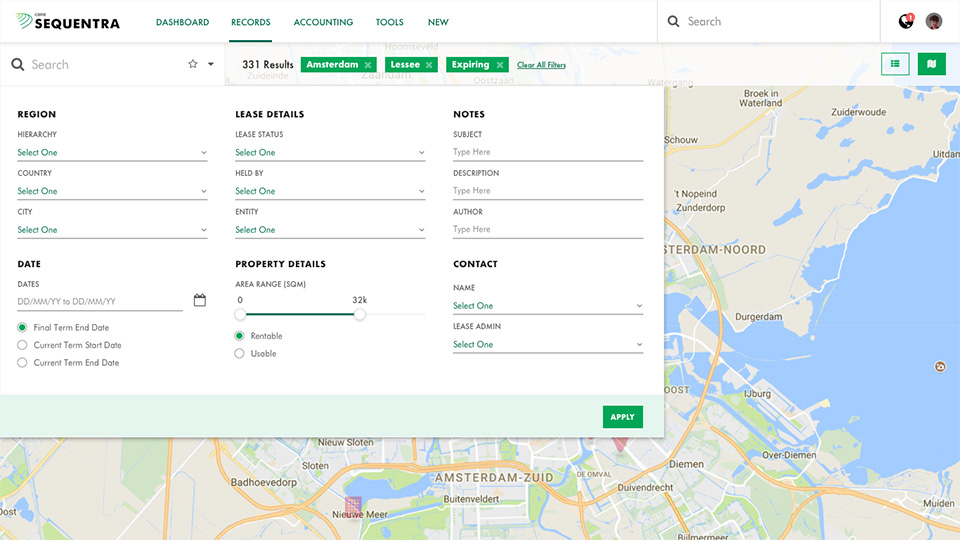 CBRE & SEQUENTRA
With CBRE's extensive knowledge and Sequentra's ability to process all aspects of the lease administration service, it is becoming a seamless process.
The 3 key areas of lease administration are:
One-time lease abstraction and portfolio setup with ongoing updates and changes
Ongoing Portfolio reporting and lease event management reporting
Management and Administration of Lease Liabilities & Rental Payments
CBRE's lease administration services in conjunction with Sequentra, help reduce unnecessary risk and cost of inaccurate portfolio information. Providing an environment with accurate information for better decisions and compliant global lease administration.
ACCURATE INFORMATION FOR BETTER DECISIONS
Whether your business has 5 or 5000 leased or owned locations, we can help your company. You benefit from:
High quality data: actionable insight into real estate performance
Drive savings: with an accurate picture of real estate spend
Read here for more details on CBRE's Lease Administration capabilities: